La Mirada – Enjoy the Small Town Vibes
One of the Gateway Cities, La Mirada, is located at the southeast edge of Los Angeles County. A quaint suburb, La Mirada spreads eight square miles and is bordered by towns including Fullerton, Santa Fe Springs, Buena Park, East Whittier, South Whittier, Cerritos, and La Habra. Residents take pride in La Mirada's beautiful Mediterranean weather that allows them to remain outdoors all year round, exploring the various attractions and activities.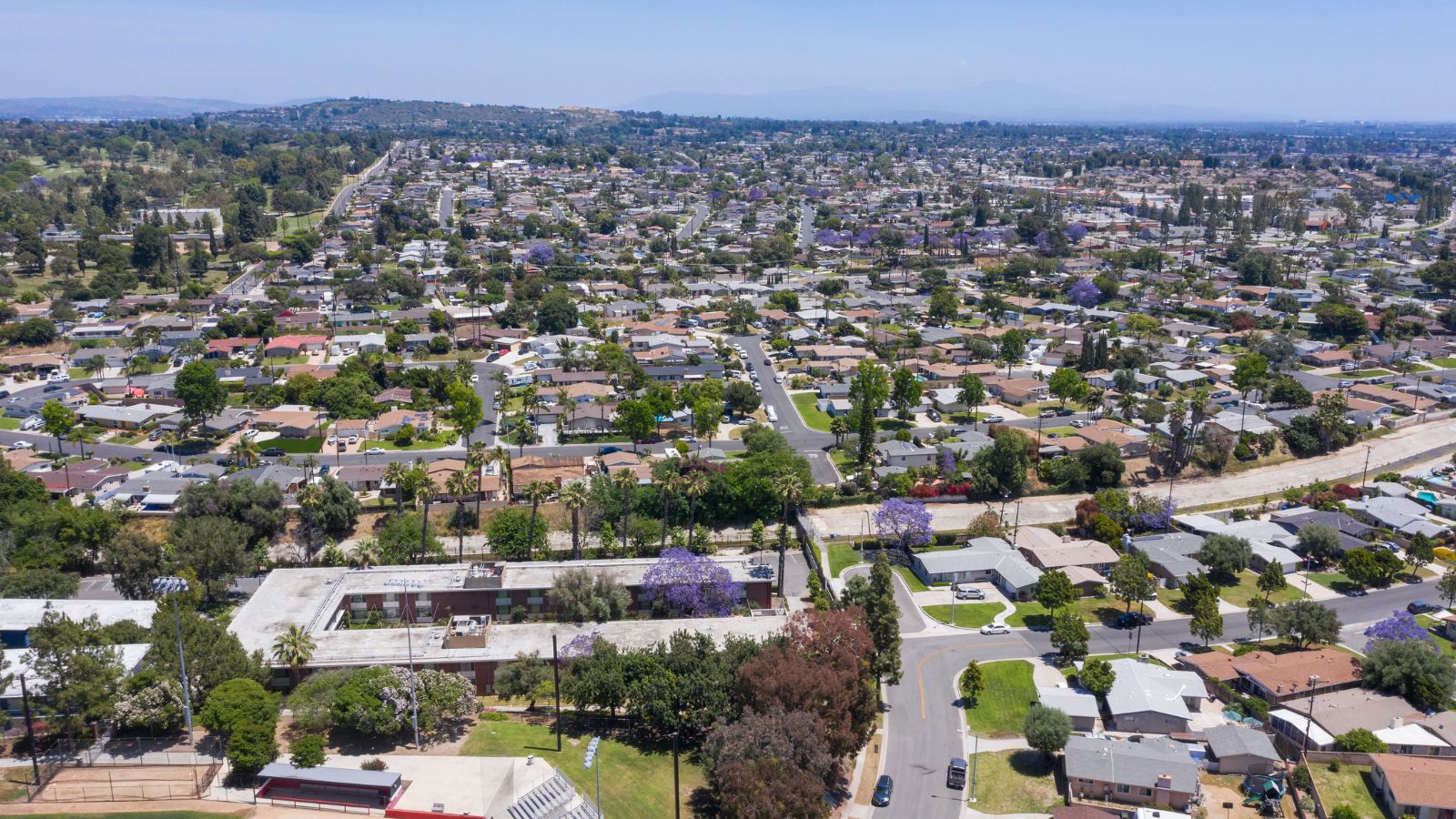 Brief Overview of La Mirada
La Mirada boasts some of the best neighborhoods in all of California. The region holds a good mixture of gated, non-gated, well-established, and newer communities primarily situated east of Santa Gertrudes Ave and around Avenida San Miguel. 
A noteworthy neighborhood that attracts numerous people to move to La Mirada is Hillsborough, a master-planned community featuring winding streets and fine homes. Cul-de-sacs, green spaces, and pocket parks adorn this neighborhood, creating a sense of relaxed, secluded, suburban living. Homes are placed on decent-sized lots and often come with modern luxury extras, like five bedrooms, open sections, and other custom features.
North of Hillsborough and east of Santa Gertrudes Ave is another neighborhood—Green Hills. Green Hills has large lots and homes that were built around the 1960s. Many houses in this neighborhood can be seen resting on elevated sections, meaning great views. Both Hillsborough and Green Hill residents enjoy the close proximity to John Foster Duller Elementary School, which has extensive grounds and tree-lined fields.
Most of the neighborhoods in La Mirada come with unique features such as gated security, high-end estate homes, etc. So, people who plan to settle down in the region can find a neighborhood that fits their needs. A famous gated enclave located near La Mirada Golf Course is Hawks Pointe. It is both secluded and luxurious. Similarly, Landmark has lovely homes built near the golf course, and the La Mirada Creek area is ideal for estate-style living.
La Mirada residents sent their students to schools governed by the Norwalk-La Mirada Unified School District. One public secondary school, La Mirada High School, is within the region's boundaries. Neighborhoods like Creek Park and Granada Heights lie within the boundaries of the Whittier Union High School District, East Whittier City School District, and Rio Hondo College District. 
Private schools serving La Mirada include St. Paul of the Cross School in the Foster Park neighborhood and Beatitudes of Our Lord School. In addition, Biola University, a private higher education institution, is also located in La Mirada.
The great thing about La Mirada is that it offers residents plenty of things to do and see and weather suitable to remain outdoors all throughout the year. With 284 sunny days and an average temperature of 85 degrees, it rarely rains in the city. However, the 15 inches of rain La Mirada does receive happens in June and July. 
Winters are mild, with temperatures never dropping below 46 degrees. It also doesn't snow in La Mirada. So, residents are rarely required to layer up or even wear a jacket to get through the colder months.
Public Transportation in La Mirada
La Mirada residents leverage the commuter rail service offered by Metrolink to get around. The nearest stations are Buena Park and Norwalk/Santa Fe Springs. In addition, Los Angeles County Metropolitan Transportation Authority (Metro) offers other public transportation options like the Norwalk Transit and Montebello Bus Lines.
Make Your Home in La Mirada
If you prefer living in a city that's free from the pollution and noise of Los Angeles, while still being close to the city, La Mirada is an ideal option. One thing most La Mirada residents love about their home is that it is quiet and country-like, particularly during the evening. Additionally, the expansive greenery and wide streets offer them plenty of opportunities to get close to nature and live a healthy life. 
La Mirada offers a little bit of everything, from outstanding schools to hospitals, employment opportunities, affordable housing, and other local amenities, including community centers, cafes, upscale shopping centers, and a $1 movie theater. So, what are you waiting for? Make your move to La Mirada and enjoy its small-town vibe but in luxury.