Fullerton – Experience Southern Californian City Vibes
Located in northern Orange County, Fullerton is home to some of the finest neighborhoods in California. From large hillside estates to stunning 1920s bungalows, Fullerton has neighborhoods that will appeal to almost every homeowner. In addition, the city has been redesigning itself for the past 20 years to make sure it remains a welcoming hub for visitors with plenty of amenities like cafes, shopping, entertainment, restaurants, and other things to do, all the while retaining its historical value. But, how does Fullerton fare in terms of education, home architecture, climate, and public transportation?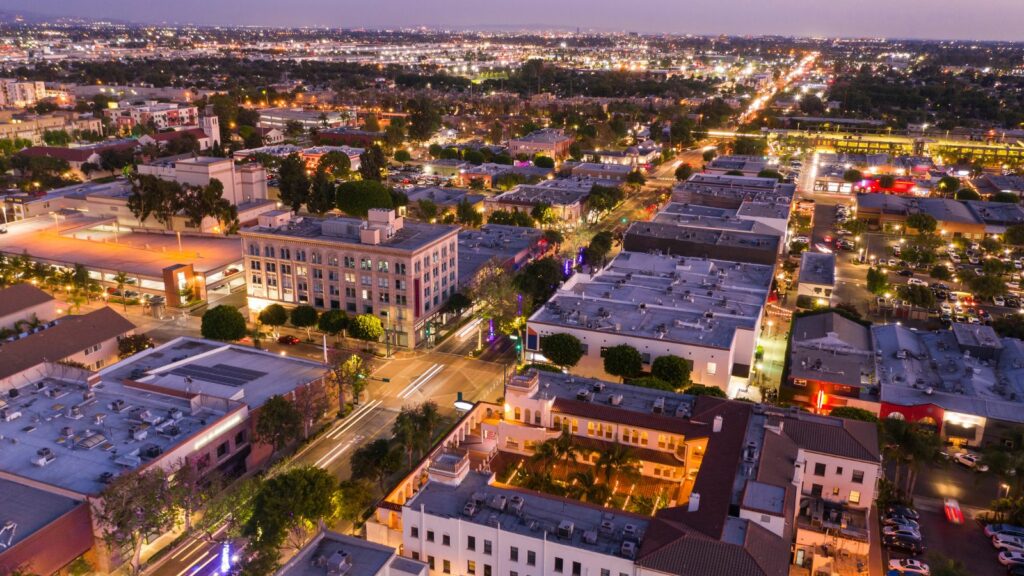 Brief Overview of Fullerton
Every part of Fullerton feels different, adding to the city's vibrancy. The flatter streets between Wood Street and Harbor feature traditional Bungalows, in contrast to the surrounding Spanish-style houses with tile roofs. In the western parts of Fullerton, like Brookdale, hills start appearing, and homes get larger, well-designed, and impressive. The neighborhoods in this part are ideal for an evening stroll, particularly Jacaranda Street, lined with old Jacaranda trees casting a purple haze over the street during spring. 
The area between Harbor and Woods on the East and West, and Chapman and Union North to South are conveniently placed near downtown. People who live in this area can quickly get to the city center brimming with casual restaurants, open-air markets, and live music shows in a few minutes.
Other neighborhoods in Fullerton are equally stunning, with beautiful landscapes and tree-lined streets. No matter where you live in the city, it is also relatively easy to get downtown on foot. What's more, the acres and acres of beautiful parks offer plenty of opportunities for outdoor recreation.
Fullerton is often called the "Education Community" due to the five colleges and universities, including Fullerton College and Cal State Fullerton, that thrive in the city. Families with young children can choose from the many schools operated by three elementary and junior high school districts, two unified school districts, and one high school exclusive school district as listed below: 
• La Habra City School District
• Buena Park School District
• Fullerton School District
• Brea Olinda Unified School District
• Placentia-Yorba Linda Unified School District
• Fullerton Joint Union High School District
The top-rated schools in the city include Sunny Hills High School, Fullerton Union High School, Troy High School, La Vista High School, and La Sierra High School. Additionally, there are private schools and postsecondary institutions, like California State University and Fullerton College, within the city limits.
Fullerton basks in sunshine 283 days a year, making trips to Fullerton Arboretum a common activity anytime during the year for some pastoral strolling. The temperatures hover around 85 degrees in summer and never dip below 46 degrees, even during winter. So, it never snows in Fullerton, allowing the farmers market to remain open four days a week throughout the year. The city receives 14 inches of rain annually, mainly in June.
Public Transportation in Fullerton
Fullerton is served by the Southern Californian Metrolink commuter rail system from the Orange County Line and the 91/Perris Valley Line. Two Amtrak lines also run through the city—the Southwest Chief (between Chicago and Los Angeles) and the Pacific Surfliner (between San Diego and San Luis Obispo). A major north Orange County bus terminal also exists in the city, located north of Santa Fe Avenue. On the south of Santa Fe Avenue is the Fullerton Train Station.
Make Your Home in Fullerton
Residents say living in Fullerton is like living in a perfect American suburban city. There are parks and community centers everywhere, trails to explore, fantastic places to eat in Downtown Fullerton, and more. Additionally, you never have to worry about being home before dark because hardly any crime happens in the city. So, rest assured you and your family will be safe in one of Fullerton's neighborhoods. 
For more information about living in the beautiful community of Fullerton, California, talk with your local professional real estate agent today.