Whittier – Experience Hospitality and Comfort
Whittier is a popular city due to the number of times it has appeared in movies and television shows, like Blow, Back to the Future, and The Wonder Years. However, despite its on-screen popularity, Whittier is a laid-back city in the suburb of California located around 12 miles southeast of Los Angeles. Founded in 1887, the city is named after the celebrated poet John Greenleaf Whittier. The community-oriented city comprises neighborhoods that add their own unique edge to the region. Residents love this place because it is one of the "Gateway Cities." Between Los Angeles and Orange County.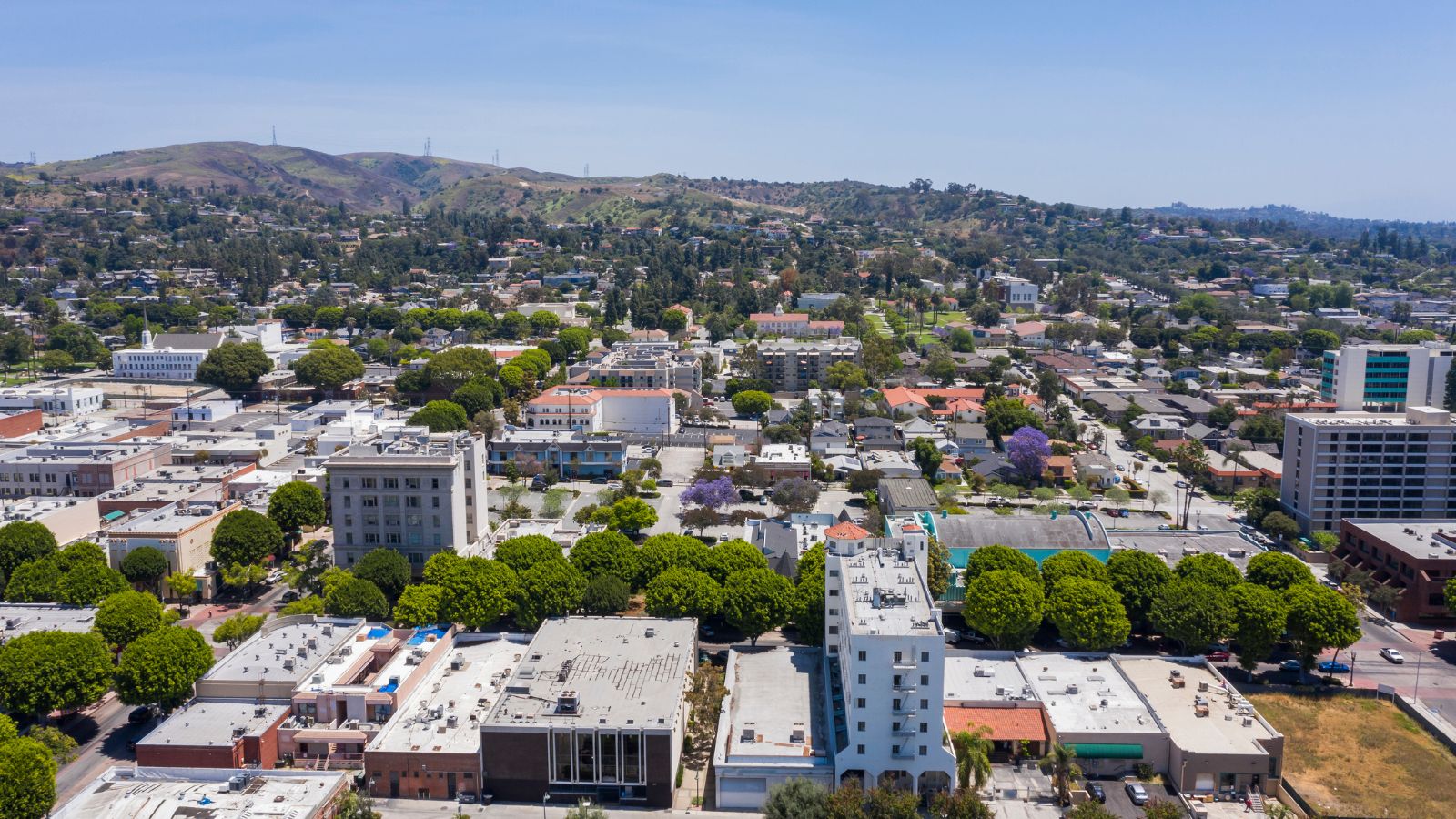 Brief Overview of Whittier
Whittier attracts students and young families due to its close proximity to reputed school districts. While most of the city's neighborhoods are family-friendly, many families prefer living in Friendly Hills, where home ownership is at an all-time high. On the other hand, a lot of liberal art students attending Whittier College choose to live near Central Park or Turnbull Canyon. 
Whittier is a great place to raise a family and lay down roots. The city features numerous family-friendly activities and attractions like Parnell Storybook Zoo, a small petting zoo in Parnell Park on Lambert Road. The Kids Space Studio is another local favorite that has an indoor playground and serves as a venue for special events and parties.
Residents in Whittier also enjoy access to quality groceries stores, restaurants, shopping outlets, and mom-and-pop boutique shops. Uptown Whittier is, in fact, known as the "heart of Whittier." Its tree-lined cobblestone sidewalks are great for people who like to get around on foot. This neighborhood also has many specialty shops and commercial spaces. Some popular retail destinations in the area include The Whittwood Town Center and The Quad at Whittier, which has a good selection of brand-name stores and eateries. A farmers' market also takes place every week in the city.
A lot of families are drawn to Whittier due to the city's close proximity to reputable school districts. You will be amazed by some of California's most high-tech learning environments and strong Visual and Performing Arts programs. Whittier also features a lot of highly-rated elementary, middle, and high schools. So, you can be sure your children will experience good-quality education and be well-prepared in their higher academic journey.
Whittier residents enjoy pleasant weather throughout the year, contributing to the city's beautiful streets lined by trees and gorgeous landscapes. There are 278 sunny days on average per year in Whittier compared to the national average of 205 days. The summers are warm, with temperatures hovering at 86 degrees. Winter temperatures rarely dip below 46 degrees, and it never snows in Whittier. However, the city does receive 15 inches of rain annually, mainly during the months of June and July.
Public Transportation in Whittier
Whittier residents take advantage of the various public transportation options to get around. The three transit agencies that serve the city include Metro, Norwalk Transit, and Montebello Bus Lines. Metrolink is a popular transportation option among people who commute to work as it helps avoid traffic during the morning and evening hours. Additionally, a fourth transit agency, Foothill Transit, also operates in the city. It has just a single bus route serving Whittier, but it isn't as popular among residents as the other public transportation options. Additionally, the Sunshine Shuttle serves as a cheaper option.
Make Your Home in Whittier
Whittier is a beautiful and charming city with quaint and friendly neighborhoods. Residents love how clean, safe, and laid-back the city is while being extremely close to Los Angeles and Orange County. One can go shopping, grab great food and drinks, enjoy the nightlife in the downtown area, and return back to their peaceful abode for some relaxation. 
In recent years, businesses in the city boomed, and now it is home to major stores, fast-food restaurants, and other amenities common to big cities. In addition, the real estate market also witnessed growth due to the increasing eagerness of people to settle down in the city with good schools and employment opportunities. So, if you are contemplating your move to Whittier, visit it once, and you will fall in love with it.