If you wish to visit a vibrant and thriving city with fun things to do, there is no better place than Whittier, California. A small city in Los Angeles County, Whittier boasts a good balance of economic, social, and recreational opportunities for residents as well as visitors. Its proximity to Los Angeles benefits its travel scene from a spillover of visitors.
Additionally, Whittier's is only a few miles away from the Pacific Coast. Meaning pleasant weather all throughout the year, making it a base for visitors to Southern California.
Whittier is also known for its local cuisine, shopping, history, and great outdoors. A number of festivals and events happen here all year round, like the Whittier Walnut Tree Festival, the Cherry Blossom Festival, the Water Lantern Festival, and the La Habra Citrus Fair. So whether you prefer walking through the historic neighborhoods, shopping in downtown Whittier, or exploring the numerous hiking and biking trails, there's something for everyone here.
If you want to spend some time outdoors with your family, look no further than Knott's Berry Farm, located on the outskirts of Whittier. The theme park Knott's Berry Farm features a vast array of rides and attractions that will appeal to all ages. Rides like the Xcelerator and the Timber Mountain Log Ride are a must-try—they offer all the thrills one would expect from an amusement park. Additionally, several shows and special events are held here that will add to your experience. 
As you walk deeper into the park, you will come across various attractions, like the boardwalk, Camp Snoopy, an Old West ghost town, an old schoolhouse, a blacksmith shop, and a western museum. You might even want to try your hand at panning for gold at the blacksmith shop.
The venue also holds a water park featuring attractions like a raft ride, waterslides, a wave pool, and a beach house.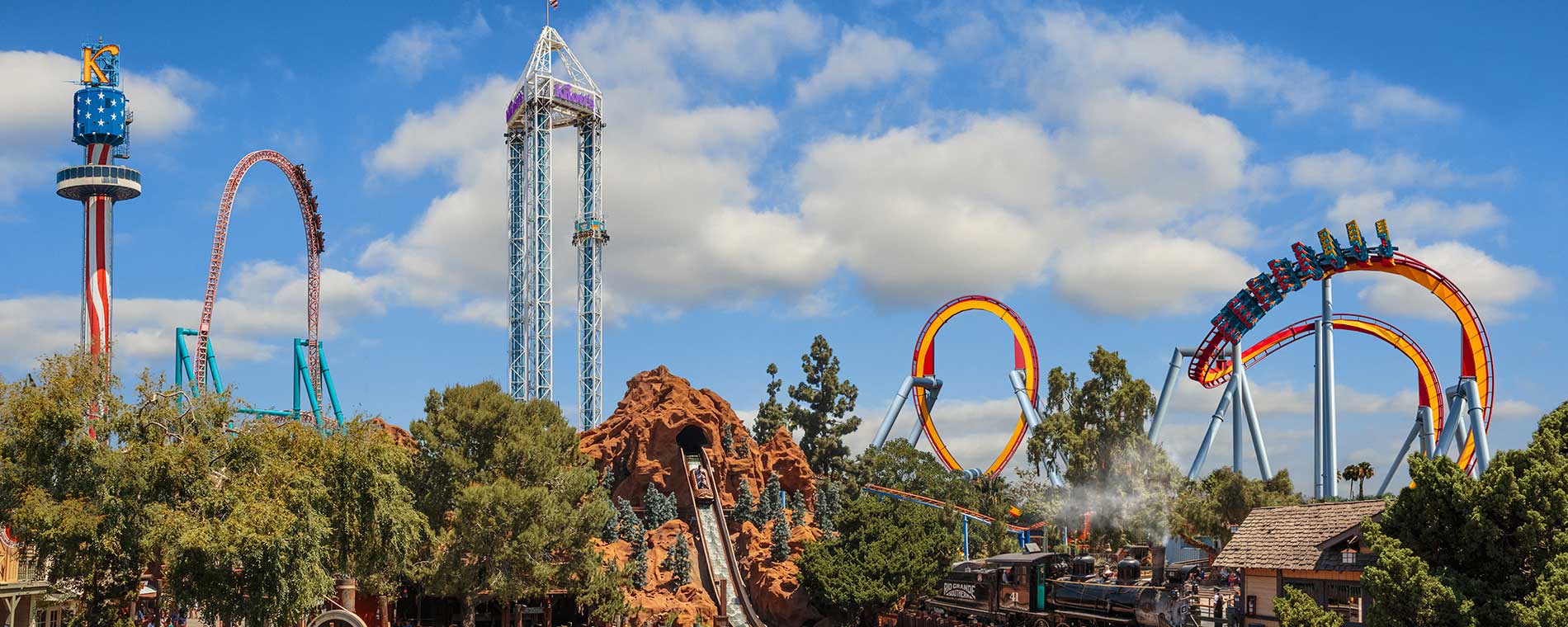 Finally, when you get hungry during your time here, head to the numerous eateries around the park that sell almost all kinds of food you can think of—from pizza to burgers, chicken, salads, and gluten-free options, you can get them all here.
Website: https://www.knotts.com/
Address: 8039 Beach Blvd, Buena Park, CA 90620, United States
Phone: (714) 220-5200
Are you the kind of person who enjoys adventurous trips? Do you also enjoy being in nature and a little bit of history? 
Well, head to Whittier Greenway Trail. Spreading across 400 acres of parkland and holds ten miles of trails suitable for biking, walking, and running. Immensely popular in Whittier and built on an old railway, the trail runs through the heart of the city and is ideal for people of all ages and skill levels. Additionally, the Greenway comprises six "stations" that will take you to the railroad's past, highlighting Whittier's history, growth, and development. As you make your way through the trails, you will pass over bridges alongside several sculptures.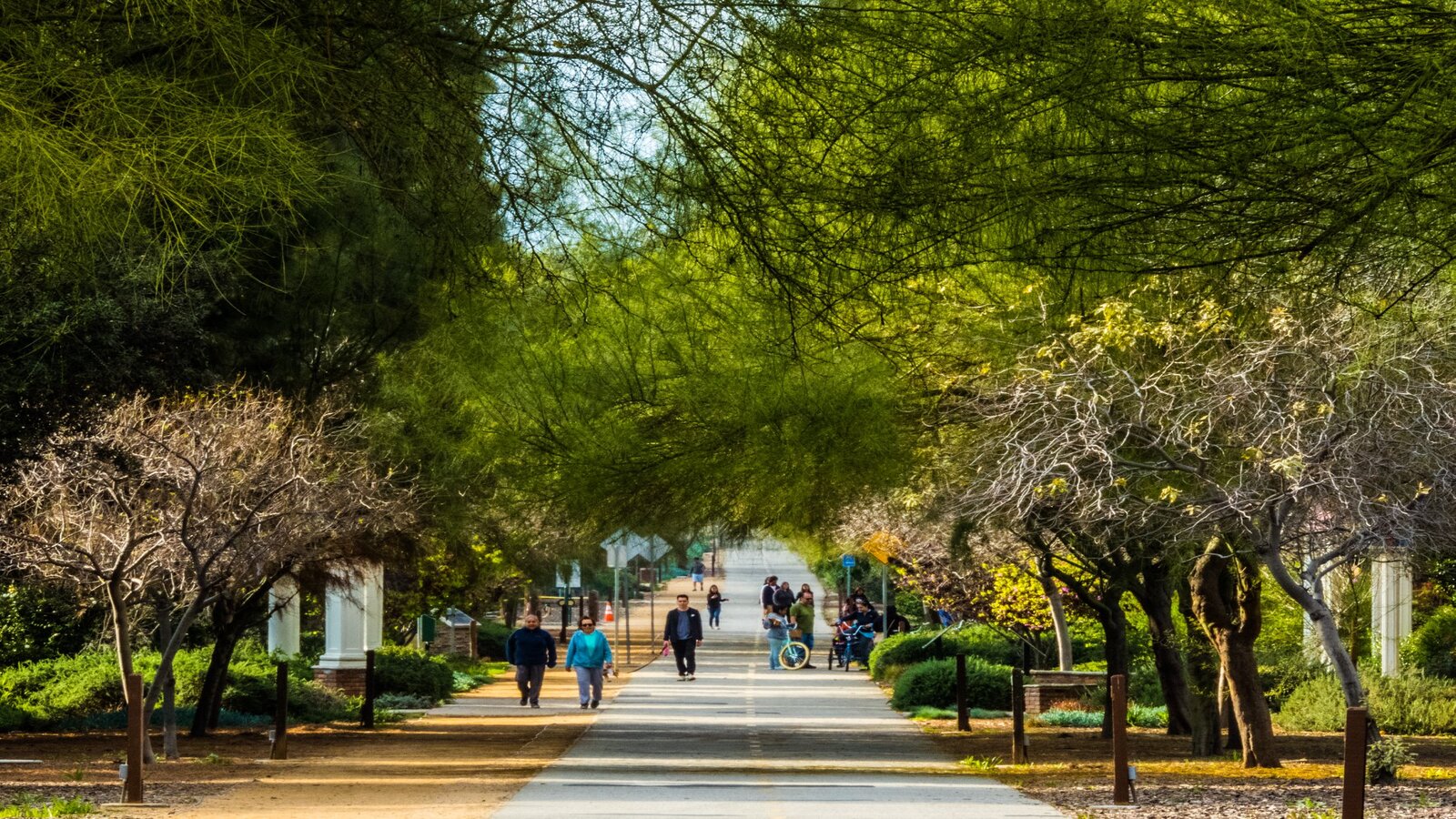 So, Whittier Greenway Trail makes the perfect place to spend an entire day or maybe an afternoon getting close to nature. Make sure you take some time to admire the surrounding nature and wind sculptures along the way.
Website: https://www.whittierprcs.org/parks-center/greenway-trail
Address: 13230 Penn Street, Whittier, CA 90602
Phone: (562) 567-9400
No vacation is complete without some memorable dining experiences. When it comes to the best and maybe a unique dining experience in Whittier, Rusty Monk is the place to be. The place is more than just a typical pub that offers beverages and fast food. 
The Rusty Monk serves traditional Belgian dishes and has a fantastic range of unique beers on tap. Pair these with a 19th-century décor in a historic property and friendly staff, and you are setting yourself up for the best dining experience of your life.
The father and daughter who run this place ensure the atmosphere is nice, welcoming, and comfortable, and the food is always delicious. They also run a daily happy hour from 3-6 pm.
Some of the popular items on the menu include strawberry-lime, shepherd's pie, lamb burgers, flat iron steak, grilled cheese, Bavarian pretzels, and lamb stroganoff. However, if you wish to make the most out of your visit, hit this place during the happy hour charcuterie. For $19, you can have a tantalizing experience.
Website: https://www.orderrustymonk.com/
Address: 6749 Greenleaf Ave, Whittier, CA 90601, United States
Phone: (562) 698-5553
The Skyrose Chapel is an architectural wonder in Whittier and perhaps all of California. Apart from its interiors, its location atop the hill overlooking the surrounding area makes it even more beautiful.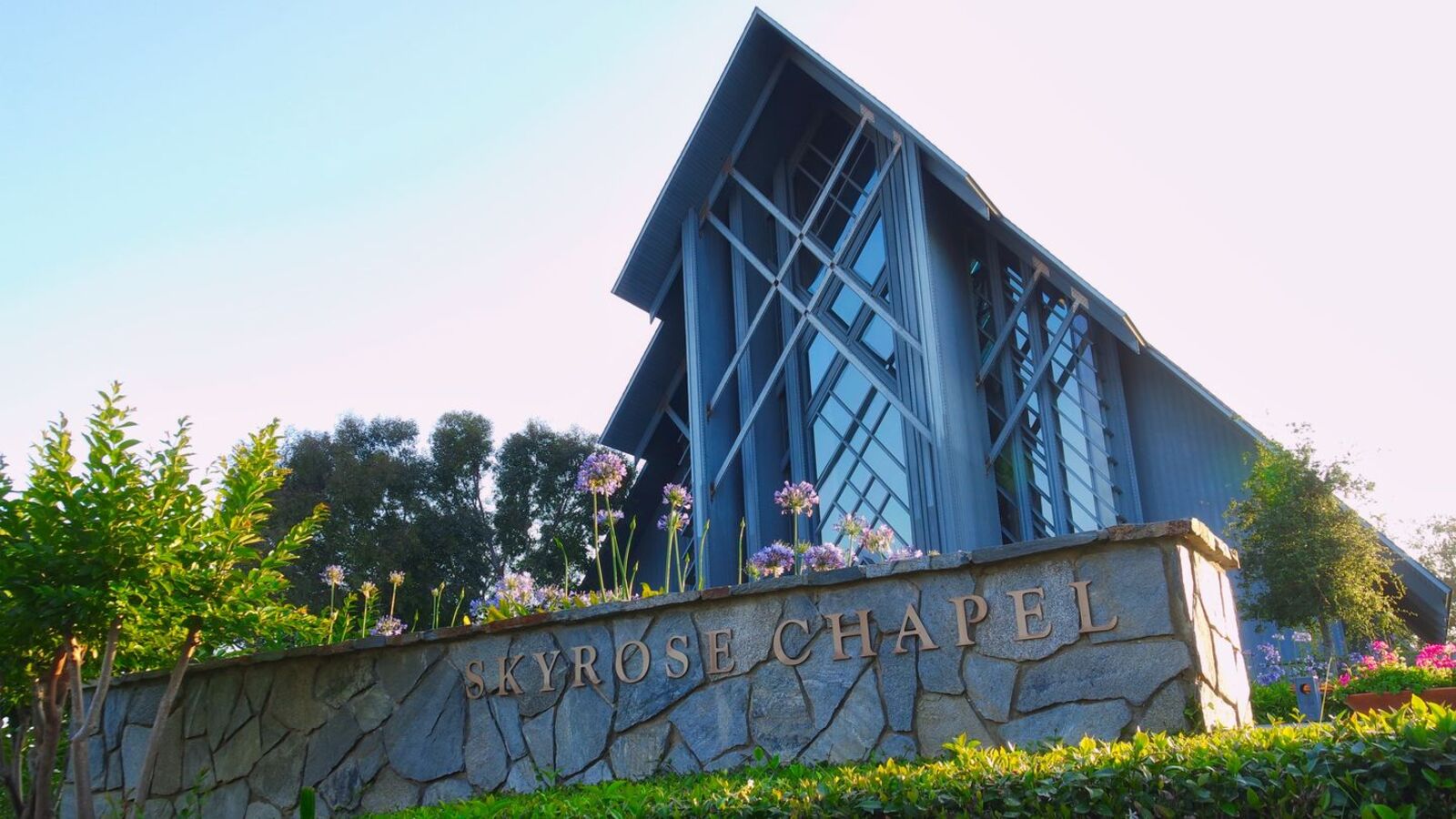 People who reach the chapel will get to see a mausoleum, and a Quimby Pipe Organ, alongside enjoying the panoramic views of the breathtaking scenery from the wrap-around balcony. 
Website: https://www.rosehills.com/discover-rose-hills/skyrose-chapel
Address: 3888 Workman Mill Rd, Whittier, CA 90601, United States
Phone: (562) 699-0921
If you wish to spend a laid-back day on the greens, hit the Alhambra Golf Course. An 18-hole, par 71 course, it makes the ideal location for novice and seasoned golfers who are up for a challenge.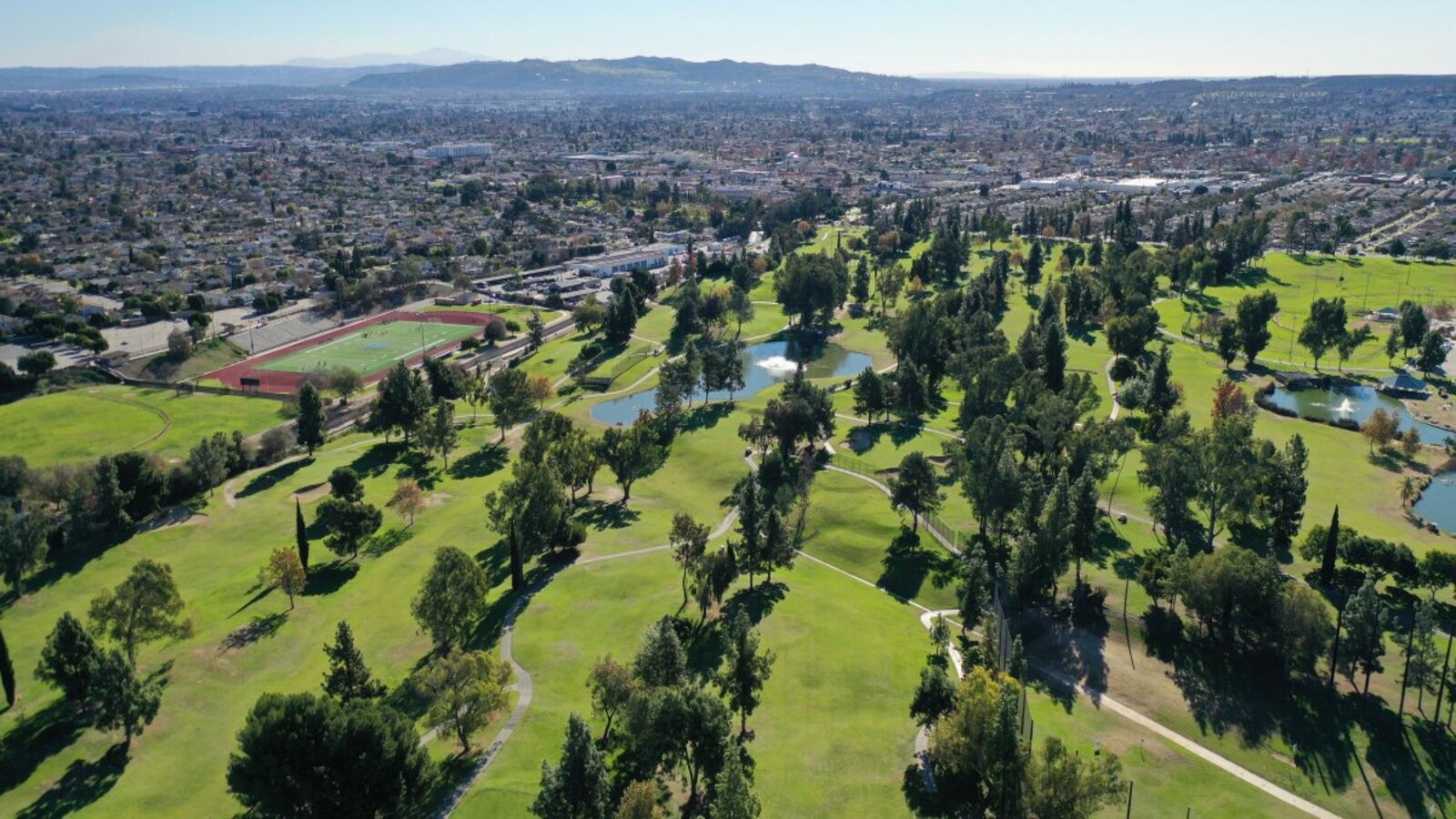 Alhambra is on the shorter and easier side compared to other advanced courses in the city. In addition, a golf shop, restaurant, and practice facility can be found on the site. 
Website: https://www.alhambragolf.com/
Address: 630 S Almansor St, Alhambra, CA 91801, United States
Phone: (626) 570-5059
Exploring Whittier Doesn't Have To Be Expensive
With so many things to do and see, there is no wonder why a lot of tourists keep going back to Whittier every year. This fantastic city is brimming with local sights, adventurous activities, unique dining scenes, and more.