Are you considering putting your house on the market? If so, you'll want to do everything possible to ensure it sells for the best price possible. The following tips will help you add value to your home and make it more appealing to potential buyers.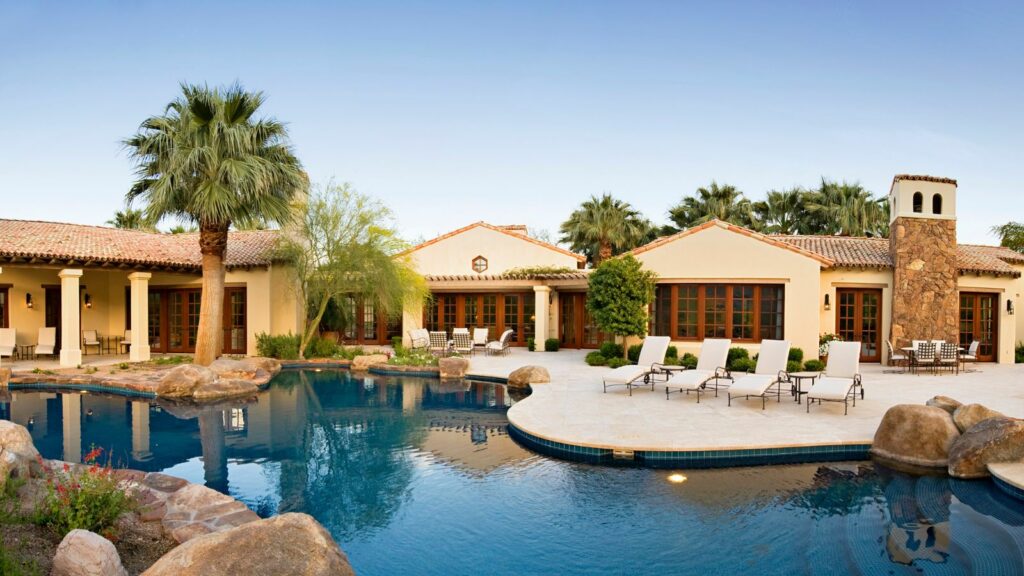 When you're selling your house, curb appeal is everything. Curb appeal is the term used to describe how appealing your home looks from the street. 
First impressions are essential, and potential buyers will make up their minds about your house before they even step inside. If your home doesn't have good curb appeal, they may not even bother looking any further.
You can do a few things to improve your curb appeal and make your house more attractive to buyers. Start by decluttering the front porch and ensuring the walkway is clear and free of any tripping hazards.
Make sure the lawn is mowed, and the bushes are trimmed. Then, add some flowers or other plants to brighten up the space. And finally, add a fresh coat of paint to the front door to make it pop.
Before listing your house for sale, it's vital to ensure it's in excellent condition. Everything should be in good working order. You'll need to do this, so your buyers don't find reasons to offer a lower price. Furthermore, there will be a home inspection later in the transaction that will reveal any problems.
When you're getting ready to sell your house, it's vital to take the time to clean it from top to bottom. A clean house makes a good impression on potential buyers and can help eliminate any unpleasant odors. 
If you're not sure where to start, there are a few key areas that you should focus on. First, make sure that all the surfaces in your house are dust-free. This includes wiping down windowsills, baseboards, and ceiling fans.
Next, deep clean all of the rooms in your house, including the kitchen and bathrooms. Pay special attention to areas like the stovetop and tub/shower. Finally, vacuum all of the floors and shampoo any carpets.
If you don't have the energy or time to do a thorough job, you may consider hiring a professional cleaning service. Either way, taking the time to clean your house before listing it for sale is a great way to increase its value.
Shampoo or Replace Flooring
Many homeowners are surprised to learn that stained or damaged flooring can be a major turn-off for potential buyers. In fact, outdated or worn carpets and floors are one of the most common complaints that buyers have about homes on the market. 
Not only do stained and damaged floors make a home look dated and neglected, but they can also give the impression that the home is not well-maintained. In addition, potential buyers may worry that they will need to replace the floors entirely, which can be a costly investment.
If your carpets are stained or your floors are scratched or scuffed, consider having them cleaned or repaired professionally.
A fresh coat of paint can be a game-changer when you're getting your house ready for sale. It's a small investment that can significantly impact how potential buyers perceive your home. 
A fresh coat of paint signals buyers that the house is well-maintained and ready for move-in. This can be especially important if you're selling in a competitive market where buyers have their pick of houses.
In addition, a fresh coat of paint can help to brighten up your home, making it feel more inviting and welcoming.
Staging the Inside of Your House for Sale
When you're selling your house, it's important to present it in the best possible light. That's where staging comes in. 
Staging is the process of preparing your home for sale, and it can help to make a good first impression on potential buyers.
There are a few key things to keep in mind when staging your home. First, declutter and depersonalize the space. This will help potential buyers to imagine themselves living there. Second, focus on curb appeal.
Make sure the outside of your home looks neat and inviting. Finally, pay attention to the little details. Things like fresh flowers and scented candles can make a big difference.
With a little effort, staging can make all the difference when it comes time to sell your home.
You don't have to break the bank to add value to your home. In fact, there are a number of minor upgrades that can yield big results. 
For example, recaulking windows, sinks, toilets, showers, and bathtubs can help to improve the appearance of your home.
Replacing light switch covers and electrical socket plates is a quick and easy way to update the look of your rooms and changing out old fixtures like faucets and lighting can also make a big difference.
By making these small improvements, you can add significant value to your home without spending a lot of money.
Use Professional Photos and Videos
In today's real estate market, photos and videos are more important than ever. Buyers often start their search online. That means that the photos and videos of your home need to be excellent to stand out. 
It's worth hiring someone to take high-quality photos and videos of your house. This is an investment that will pay off, as potential buyers will be more likely to schedule a showing if they're impressed by the photos and videos.
When you're selling your house, you want to get the best possible price for it. There are a number of things you can do to increase the value of your home, including maximizing curb appeal, seeing to maintenance and repairs, deep cleaning, tending to flooring, painting, staging, and professional photos and videos. 
Talk to your real estate agent for more ideas on how to increase the value of your home.