Long Beach – There's Always Something to Do
Situated south of downtown Los Angeles on the Pacific Coast, Long Beach is a coastal town and the sixth-largest city in California. The city is particularly famous for its multiple attractions near the waterfront. Nevertheless, people moving here choose to do so because of the urban yet small-town feel Long Beach carries with amiable neighbors and diverse culture. What's more, Long Beach also has a plethora of community events and dining scenes, fantastic nightlife, convenient access to beaches, incredible entertainment, and plenty of things to do.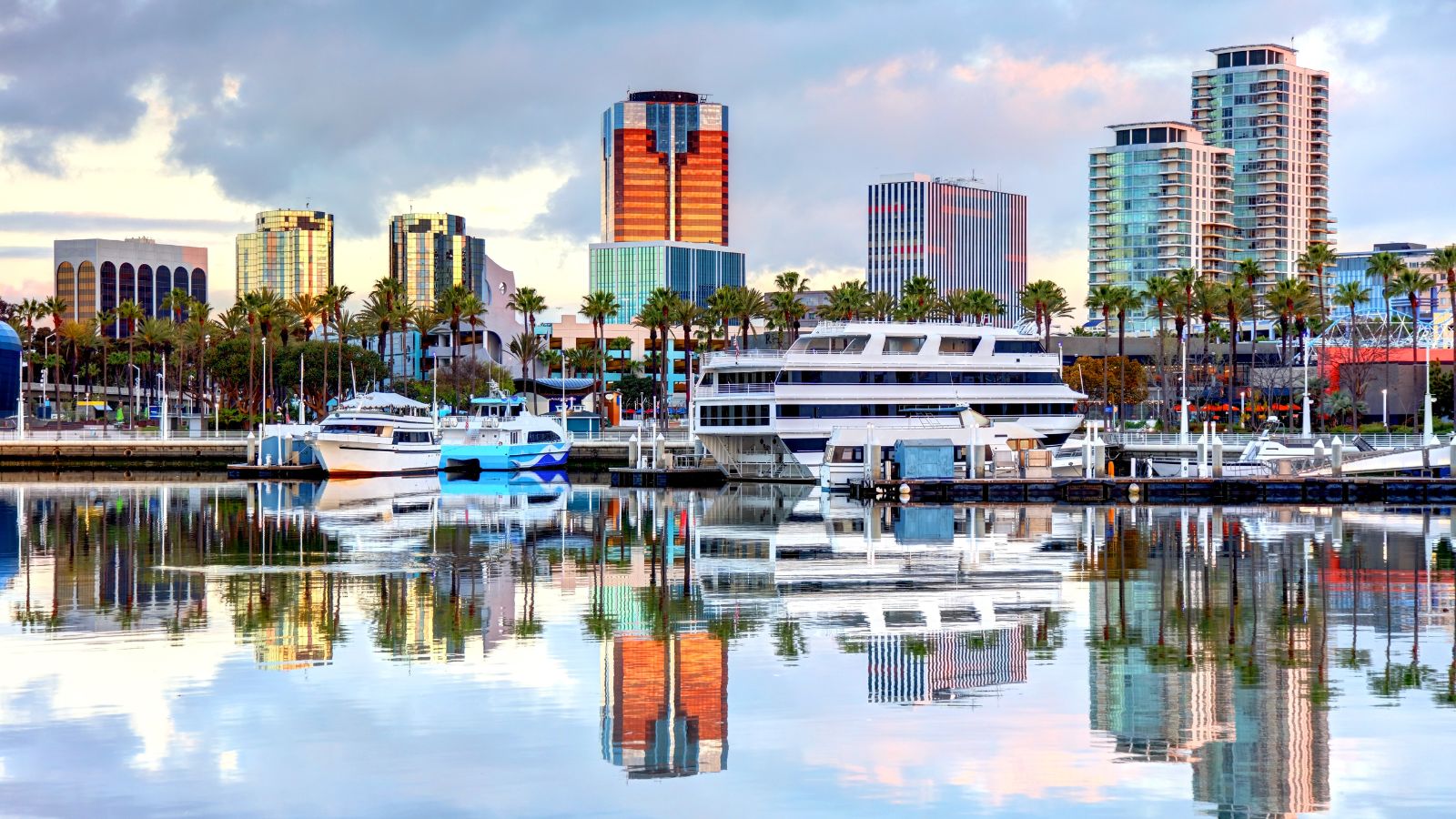 Brief Overview of Long Beach
Long Beach is an affordable beach town to reside in. Full of unique neighborhoods that are friendly, popular, and safe, there is something for everyone in this city—whether you are a city slicker, an artist looking for inspiration, or a downtown beach type. For instance, Belmont Shores is one of California's best neighborhoods with a mixture of urban and suburban living. Living in Belmont Shores means you will be surrounded by parks, restaurants, coffee shops, bars, local boutiques, and other thriving businesses. The neighborhood is considered ideal for college students and young professionals who enjoy a cool nightlife scene and beautiful sandy beaches and wish to live in single-family homes or renovated condominiums. 
On the other hand, the waterfront will appeal to those who like the seaside. Located in the marina as well as other pristine beaches, the waterfront holds vintage shops and charming cafes, which is why the neighborhood is called "the soul of Long Beach." Other popular neighborhoods include East Village Arts District, Bixby Knolls, Lakewood Village, Alamitos Heights, and Naples.
With 28 miles of coastline, plenty of amenities, green spaces, walking and biking trails, dog parks, picnic shelters, and playgrounds, Long Beach will appeal to people of all ages and preferences.
If you are moving to Long Beach with school-aged children, you are in luck. Operating under the Long Beach Unified School District, a school system with an A-grade for overall quality of education, you can choose from 84 highly-rated public schools. Some of the best schools to consider include Eunice Sato Academy of Math and Science, Naples Elementary School, Bancroft Middle School, and Ernest S. McBride Senior High School. 
For those searching for higher education opportunities, Long Beach is home to California State University Long Beach (CSULB) and other community colleges, like DeVry University and Long Beach City College. CSULB offers 95 programs and accommodates around 39,000 full-time students.
The Climate in Long Beach
The weather in Long Beach is one of the primary reasons why people love their life in this city. The summers are short and warm, with average temperatures of 79 degrees. Meanwhile, winters are mild, and the temperatures rarely dip below 46 degrees, meaning it never snows in Long Beach. So, you don't have to pack heavy winter clothing or snow shovel if moving to the area from a cold climate. 
With 287 days of sunshine throughout the year, rainfall is also scarce in Long Beach. The city receives around 14 inches of rain annually, with June being the wettest month. The lack of precipitation makes it easier to enjoy the sunshine and outdoor activities.
Public Transportation in Long Beach
Long Beach residents leverage the public transportation services offered by Long Beach Transit to get around the city and nearby cities like Lakewood and Signal Hill. Long Beach Transit operates 38 bus routes, with most routes beginning or ending at the Long Beach Transit Mall. 
Light rail services are also offered to the residents by Los Angeles County Metropolitan Transportation Authority (LA Metro). Furthermore, people in Long Beach get to head out on water taxis like AquaLink and AquaBus that cover popular destinations like Shoreline Village, The Queen Mary, and the Aquarium of the Pacific.
Make Your Home in Long Beach
The culture is one of the best aspects of life in Long Beach. The city is close to Los Angeles to have that urban feel, but its coastal location gives it a slower beach pace. Additionally, it is a popular tourist destination with shops, restaurants, and other amenities resting on the waterfront. What's better, Long Beach strives to provide all residents with a safe, friendly, and affordable place to call home.