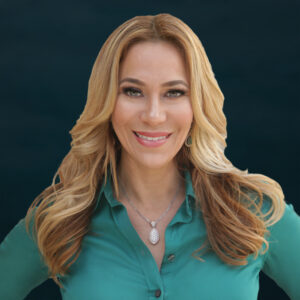 Jennifer Avellan has been helping individuals and families build wealth through the acquisition of Real Estate for the last 12 years. Ranked in the top 8% of REALTORS® nationwide, by year end (2020), Jennifer & her team will have closed close to 700 transactions in their Real Estate careers.
Team Leader for the Avellan Group (Keller Williams SELA), Ms. Avellan is heralded as a trailblazer for her support and mentorship of diverse real estate professionals as she leads one of the most diverse teams in the region. 
Ms Avellan has held countless leadership and advocacy roles at the county, state, and national levels. The former head of Los Angeles County Board of Realtors, she dedicated countless hours to educating County Supervisors and other electeds about the impact of regulations and ballot initiatives affecting property ownership.
Her current leadership roles include 2020 Vice President Elect & Chair for the RAPP Committee with the Downey Assn of REALTORS® as well as a member of the ALC (Agent Leadership Council) for KW SELA. Other leadership roles have included President & Director (2010-2018) for MDAOR (Montebello District Association of Realtors.
Jennifer graduated with honors from UC Santa Barbara with a major in International relations and Political Science. Her entrepreneurial spirit took flight at an early age and found a passion in real estate when she purchased her first investment property at age 23. Recently she closed on family getaway properties in Guayaquil, Ecuador and Lake Arrowhead.
Jennifer enjoys listening to NPR while gardening, and counts amongst her prized achievements a garden that is home to hundreds of monarch butterflies, cacti, vegetables, hens, and a rooster. A dazzling salsa dancer, she is always grateful for opportunities to engage in the arts. Jennifer dreams of travels around the world, and squeezes in trips of a lifetime to Havana, the Galapagos, and Israel in between closings and showings.
Jennifer always makes time to give back and support important initiatives, organizing her team events to benefit the community and causes closest to her heart: the environment and animals."